Vilnius is sometimes called the green city, there are many nature locations around the city and here we will list you the ones we like most. So, if you are looking for great local tips of where to chill and have an amazing time near nature, you are in the right place!
Three Crosses Monument
"Three Crosses Monument" or "Hill of Three Crosses" are located on one of the highest old town hills just across the river Vilnelė coming from the Bernardine Garden. There is a legend that three crosses first time were built in 17th century by three monks who wanted to honor a group of fellow monks who were killed in 14th century. The legend says that 14 monks were killed, half of them were killed on spot and another half floated down the river Neris while being tied to wooden crosses. They had strict instructions to return to the west where they originally came from. However, this monument changed many times over time. The monument which you can find today was built in 1989.
Bernardine Garden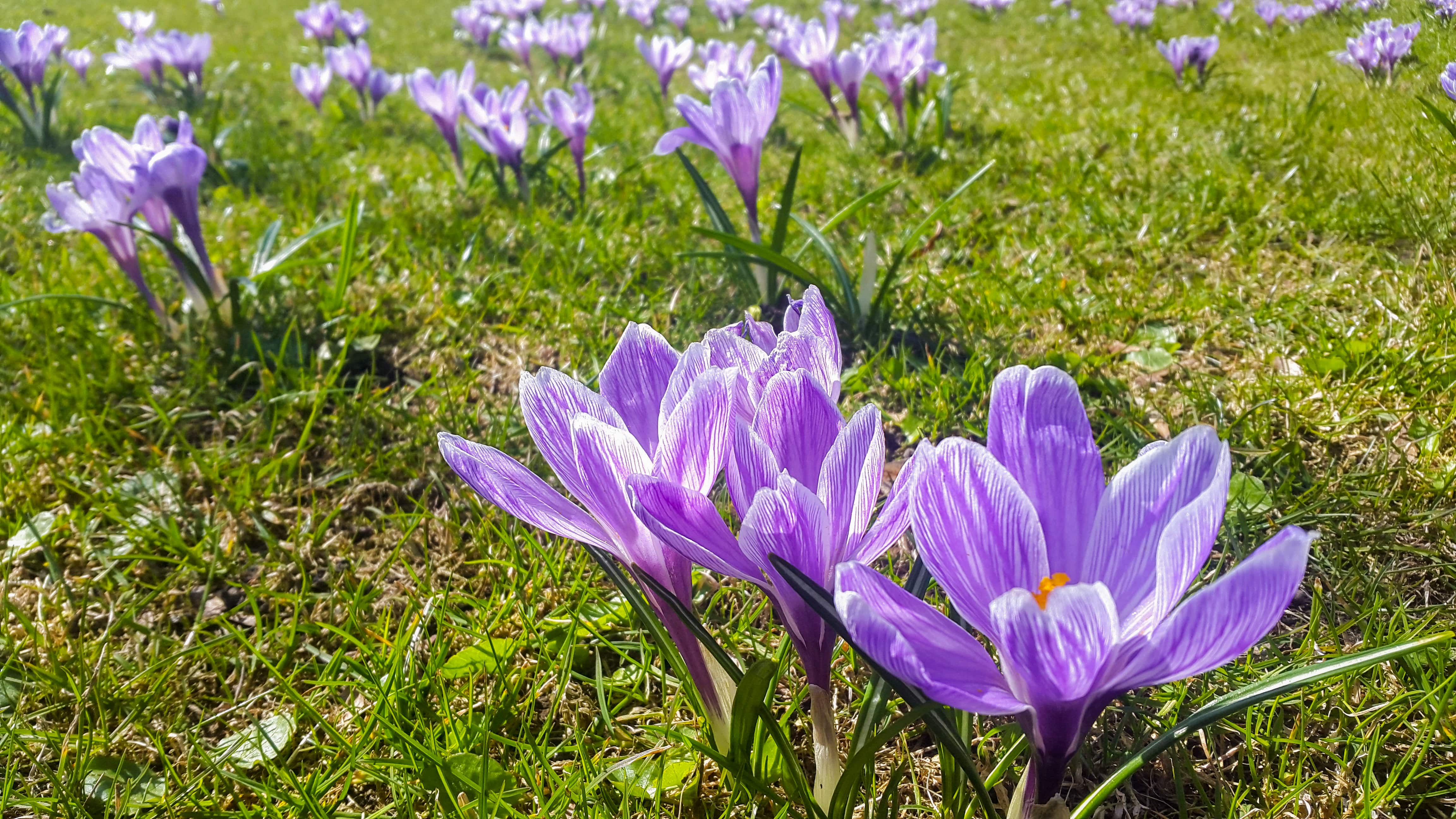 "Bernardine Garden" or former "Sereikiškės Park" is situated right in the heart of Vilnius, between Gediminas Hill, Saint Annes' Church and the river Vilnelė. After renovation it changed name and it is open to the public. Inside you can find a musical fountain, kids playground or chess tables, but other than that there are mostly paths and benches to relax and have a nice moment in the heart of the town surrounded by greenery and river Vilnelė. Every day you can enter the park from 7 am till 10 pm.
Pučkoriai exposure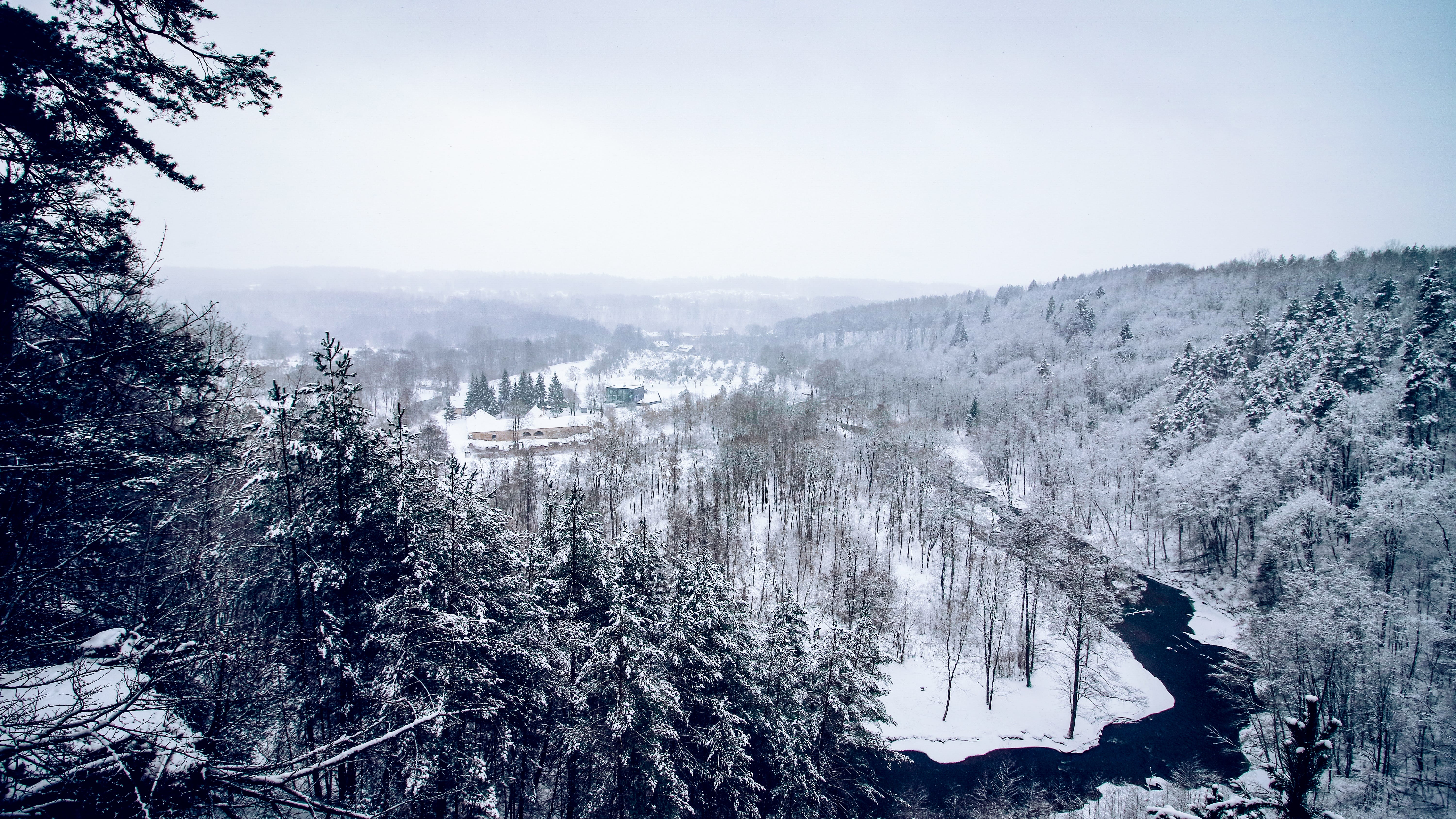 "Pučkoriai exposure" is located a bit further from the city center and is a unique geological monument. If you decide to visit there are two main ways to experience it. First, to go on a viewpoint and see everything from above, the view from there is spectacular and there you can find a bench to enjoy your coffee from a gas station which you visited on the way. Second, to go down to the beginning of "Pavilniai Regional Park" which goes along the Vilnelė River from "Pūčkoriai Dam" and enjoy the view from down there.
Belmontas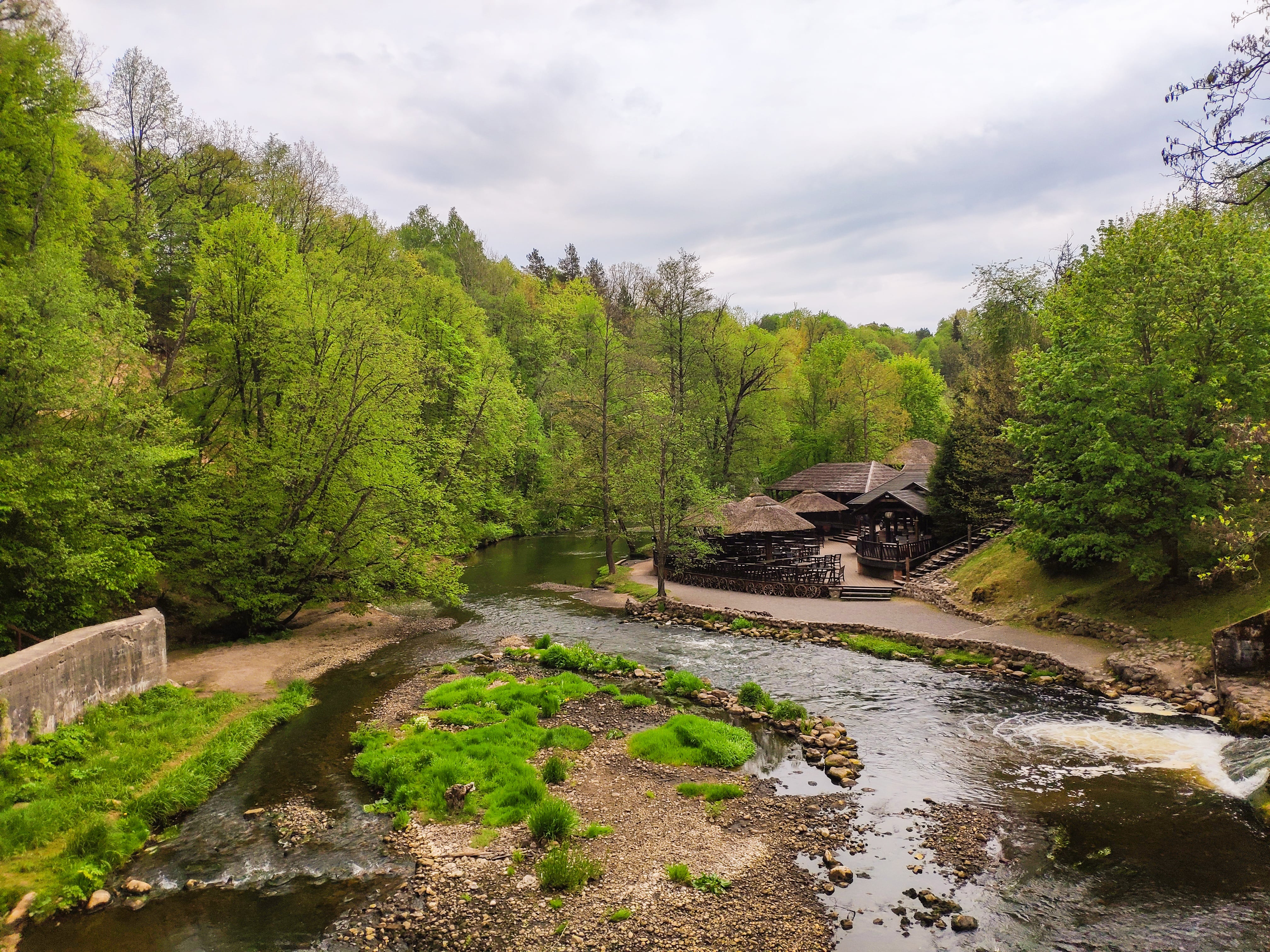 In the same "Pavilniai Regional Park" going along Vilnelė River from "Pūčkoriai Dam" and not far from "Pūčkoriai exposure" you can find a place called "Belmontas". It is a former water mill where now a restaurant and entertainment center are situated. Also, who like active rest there can find "Belmontas Adventure Park" and "Belmontas" waterfalls. The whole area is well taken care of and looks really nice. On top of that, while you are visiting you can also try some local food in the restaurant.
Botanical garden
Vilnius University Botanical Garden is the largest garden in whole Lithuania and is the richest on when we start talking about plant collection. Garden is in Kairėnai. Even though, it is huge, we enjoyed the Botanical garden and walked around exploring many different plants. There is also an old park with ponds, which we found very relaxing and worth visiting. While you are in there, keep in mind that various cultural events take place there, so there is always a possibility to encounter something unexpected but interesting.
Vingis park
Park being located on the bend of the Neris River gives it a unique charm. Vingis park is probably mostly used park in whole city. It is not so far from city center and is commonly used by people who do sports or just want a lovely walk in the nature. As biggest park in town it is often used as a place for open air events like concerts, various celebrations or even motorcycle season openings.

Best of luck planning your trip in Vilnius!

If you are looking for more tips of what you can see in Vilnius check out our articles: "Local & Street Food Combined with an Evening Drink in Vilnius", "Visiting Top 5 Museums in Vilnius" or "Exploring Vilnius Top 10 Architectural Sites".

Is there anything else you would like to visit while in Lithuania?

If you have anything in mind, please let us know and let's discuss it.

For more traveling tips subscribe to our newsletter!