Our last major town in Ukraine was Odessa. Full of beautiful beaches and endearing people. To most it is a port city located in southern end of the country and for others it is a summer must visit destination. People from Ukraine and various other countries often come here to spend their time in a beach. In this article we want to share our short guide of how to find a right beach for you, thus, if you are looking for a great recommendation which beach to choose while in Odessa, this article is for you.

Most of the city's well-known beaches are located near the old town of the city and are usually overcrowded. Most of them having lots of bars and restaurants right on the beach where you can grab something to eat, drink or rent a sun lounger. A lot of locals said that they are avoiding these beaches and driving further away from city center. However, there are couple exceptions which you can find near city center. This benefits when you have little time or do not possess a vehicle on your trip. We encourage our readers who desire more privacy to investigate more before coming to Odessa and enjoy the pleasant vibes of the city.
Lanzherone Beach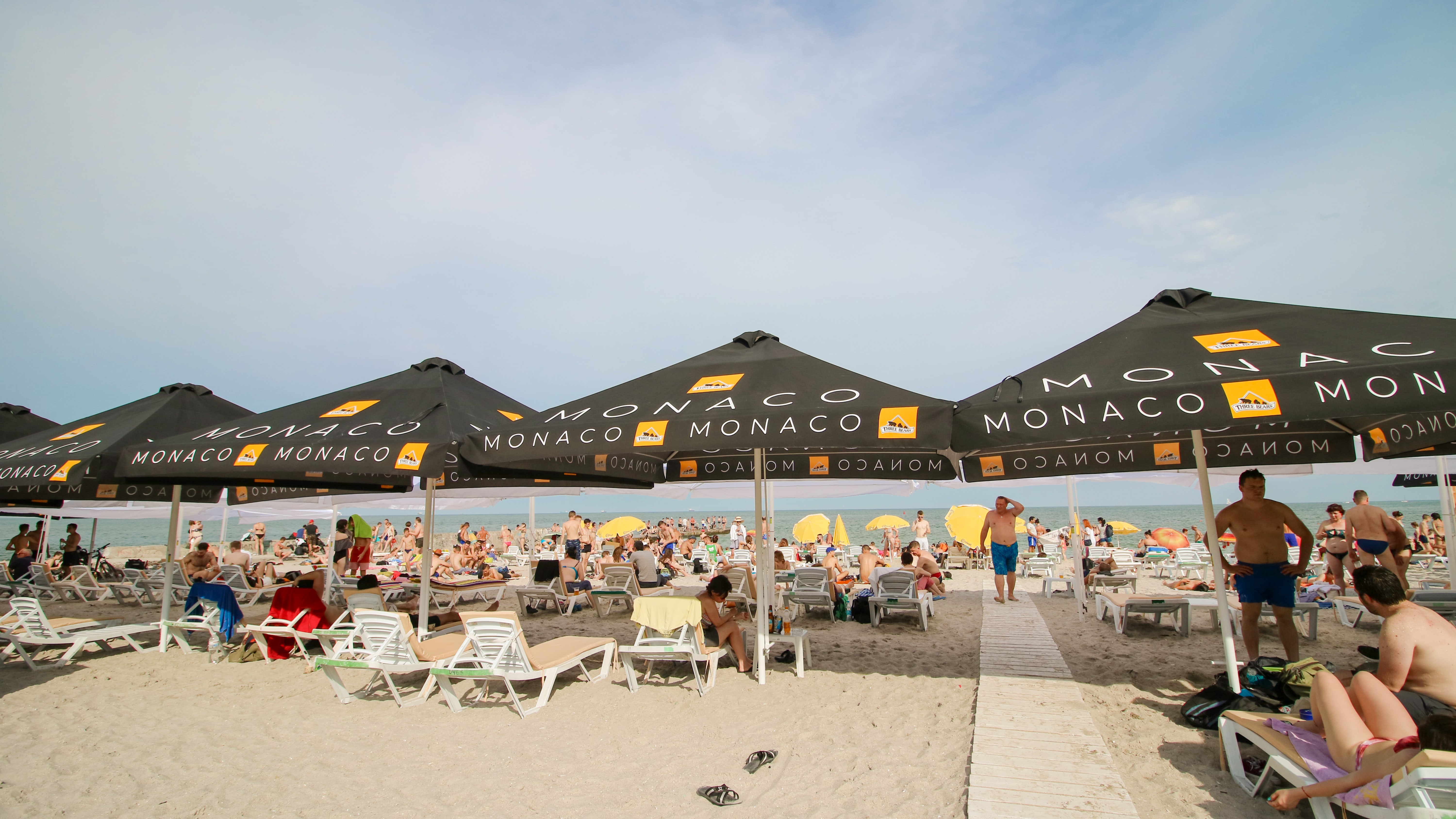 "Lanzherone Beach" – is probably most iconic and mostly visited beach through whole Ukraine. The beach did have beautiful sand, considerably nice water and great service. Everything you need is close, either you want to grab something to eat or get a craft beer – you can do it without leaving the beach and you have plenty places to choose from. If you are up for some activity in the water, there is a variety you can choose from.
However, there is a downside to this location which I have mentioned before – people. There are way too many people here and we found it to be super busy even not in the main months (July & August) when even more people come here. Thus, consider this beach only if you are looking for full time service and great location.
Dolphin Beach
"Dolphin Beach" – is a beach located further away from city center to south direction. This beach has almost all the qualities of famous "Lanzherone Beach", however, here you will find less restaurants, other attractions and most importantly less people.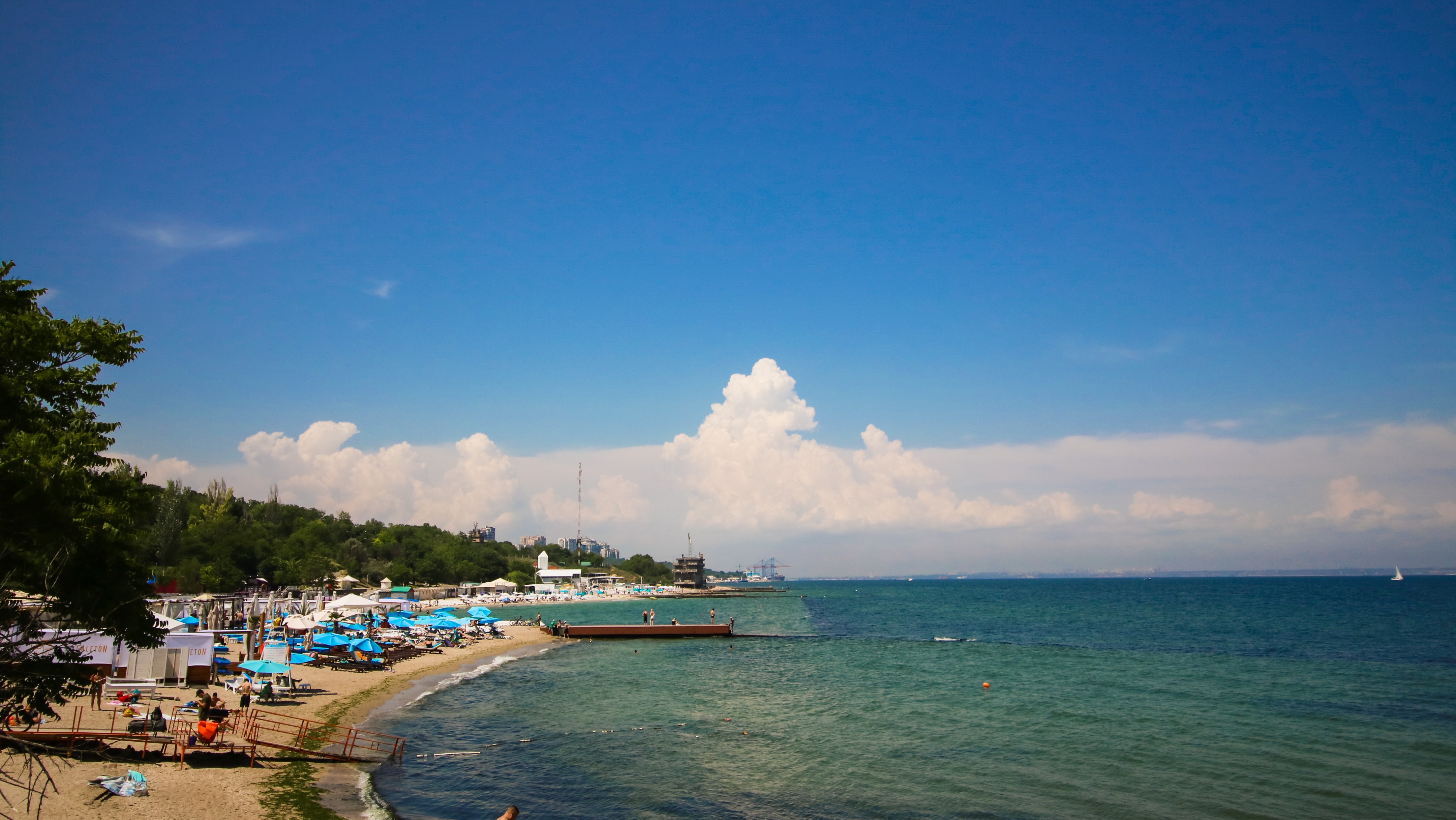 This beach is way less crowded than Lanzherone! Moreover, there is a fabulous tunnel real close to the beach, it is more than 200 meters in length and around 20 meters in depth all covered in Mosaic images of different stories from fairy tales with the quotations of classics about the sea. So, you can manage your time and use this unique opportunity to visit both.
Wild Beach
Still for people who want even more privacy we have in our opinion the best beach left and it is a – "Wild Beach". It is situated not so far from Dolphin beach heading south, right after the Nudist beach. We found this place magical, there were almost no people compared to Lanzherone or Dolphin beaches. The water was clear, and you could see everything what is on the bottom even when water was couple meters deep. There were couple guys fishing mussels with snorkeling gear. On the other hand, the shore was quite rocky, thus you need to bee careful when going into water. However, if you can use these rocks to your advantage it is even greater beach. For example, quite some of the people used rocks to have their own personal island to sunbath. We used it for couple photo shoots which ended up great! For us, as we came there unprepared one of the biggest disadvantages of this beach was that there was no bar or café nearby. Therefore, when we decided to have a glass of beer we needed to walk to the closest shop (around 1 km to the mountain).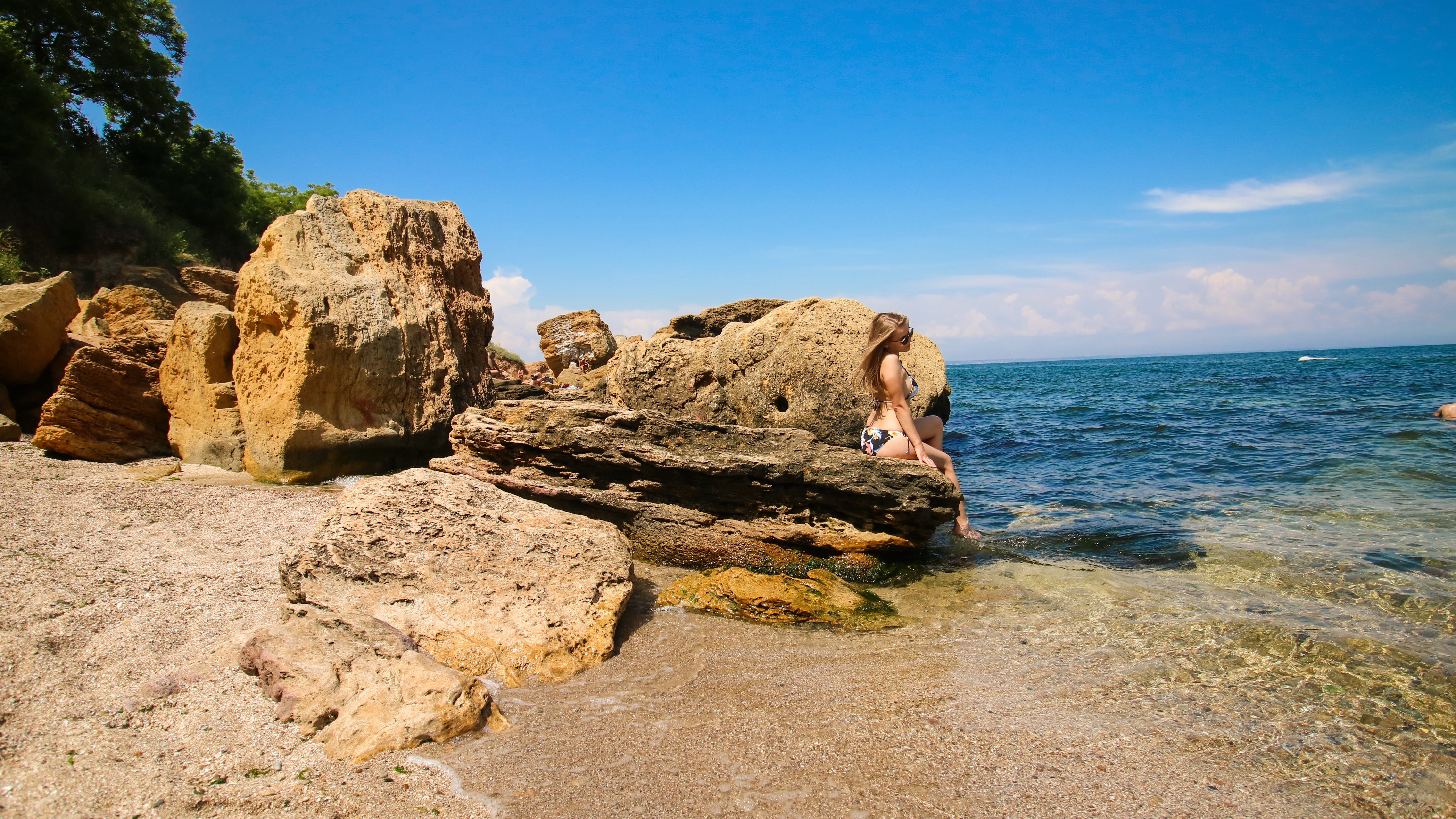 All three beaches have their cons and pros. Personally for us the best beach was the last – Wild beach. However, for you it can be a different story, thus, before choosing where to go you should think of what you want first! Good luck planning your trip!

Is there anything else you would like to visit while in Ukraine?

If you have anything in mind, please let us know and let's discuss it.

For more traveling tips subscribe to our newsletter!