Authentic, natural and cultural are the best three words that capture Romania as a country. For us it was a country of amazing people, mountains, mines, nature, monasteries, fortified churches and castles. Geographically it is a southeastern European country known for the Carpathian Mountains going through, as well as, forested region of Transylvania. It is famous for its preserved medieval towns such as Sighisoara, many fortified churches and, of course, castles. Many big cities in Romania hold unique history and peculiar architecture. Romanian capital went through a lot during Communist regime, now it holds the largest administration building in whole Europe.

If you are wondering whether to visit Romania or maybe choose some different destination instead! We will name you 7 reasons of why you must one day come to this country! So, if you want to get to know these reasons of why one should visit Romania, this article is right for you!

To begin with, we strongly encourage our readers to look outside the capital. As Romania is a big and beautiful country with quite good infrastructure. We believe that you will find this list of reasons convincing and persuasive of why anyone should visit Romania.
People
First, we want to name the main reason of why this fabulous country is so attractive to tourists – it is its People! Here in Romania they are absolutely amazing, welcoming and warmhearted! We had lovely time chatting with them over a cup of tea, discussing politics over a glass of beer or having local lunch in restaurant on the road!

In Romania we covered more than 2000 kilometers through whole north, central, south & south east parts of the country. We went from one city to another using hitchhiking and met so many local people, we cannot even count. Meeting so many ordinary and humble people who always met us with a smile. Now we can clearly state that all our interaction experience with local people in Romania was beyond satisfying!

Available all over the country! 24/7! Free!
Mountains
Romania is well known of Carpathian Mountains going over the country as more than 50% of this range which stretch through 7 countries lies here. It covers more than 66% of Romania's territory especially gifting northern and central regions. Going through the country on top of picturesque scenery you will find many springs of clear water on the road. Even though most of mountains are not super high in Romania, here you can find Fagaras Mountains range of Southern Carpathians with its highest Moldovan Peak reaching 2544 meters height. Even in summer months locals might experience snow here.

While being not so famous as Alps or high as Himalayas, the Carpathian Mountains stand out with wilderness. When trekking here you must not forget that you are in the wild. After trying it ourselves and discussing it with locals we understood that many trails here are not marked properly, and it is quite easy to get lost. On top of that you might get lost in the woods and loose some kilograms as you did not pack enough food for your trip – you might become food yourself! Locals advise to be aware of the bears as they are very real here.

Nevertheless, it is totally worth it! You just must hike in these mountains where you can find naturally-sculpted statues, with strange shapes reminding you of the Sphinx or pagan temples, old cave paintings, and thousands of caves in which were discovered fossils of big carnivorous animals that disappeared during the last ice age. Scenery on some of them will take you into a fairy tale!

Available in northern and central parts of the country! 24/7!
Mines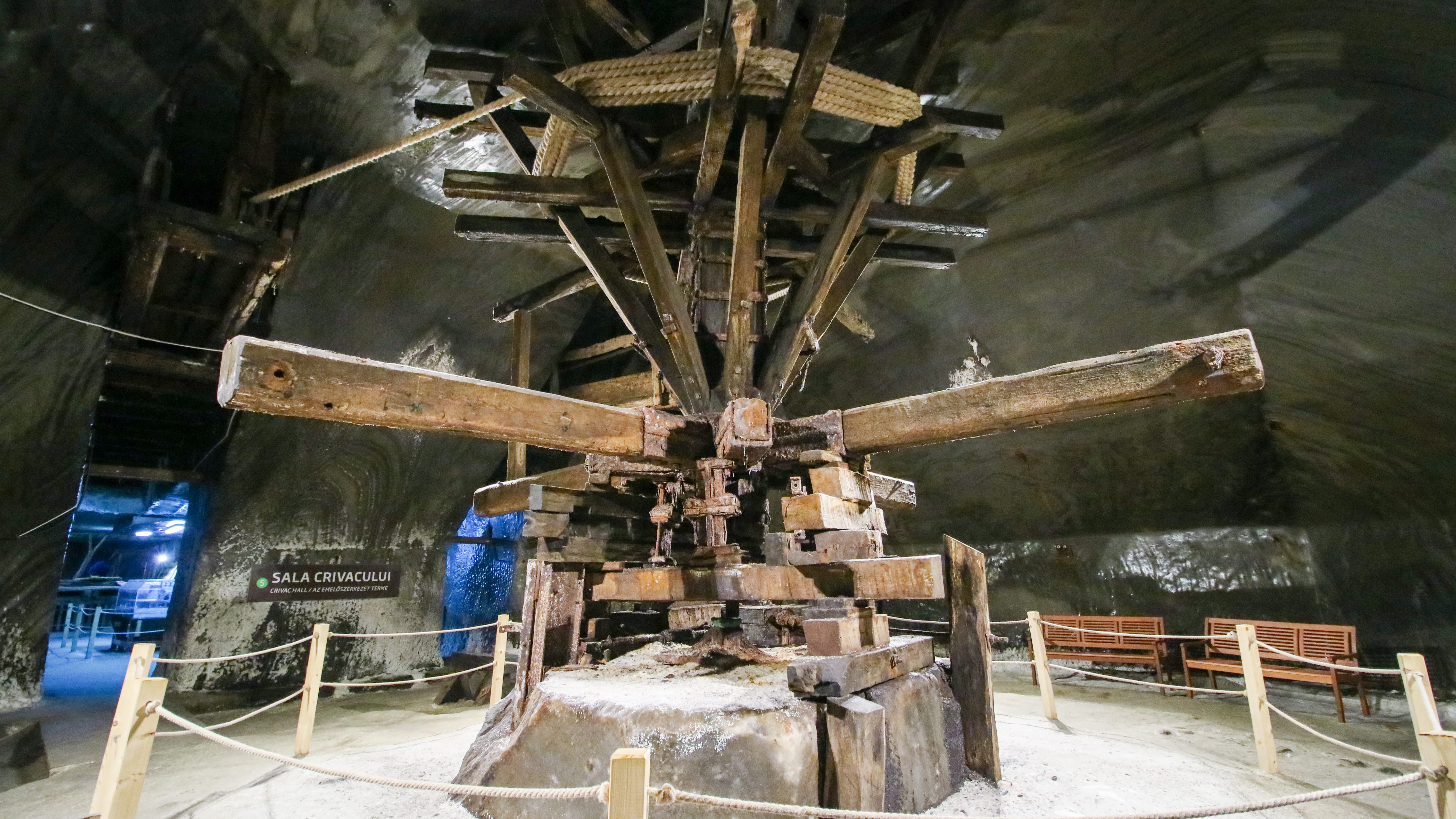 Mines in Romania have always played a big role. Starting couple thousand years ago when Romans extracted gold and salt here. To nowadays when huge Canadian companies with many other predators are on the verge to make once possible UNESCO site the biggest mine in the world.

For us, visiting these mines was something unique. Going underground, exploring tunnels and constructions which looks impossible to attach yet somehow floats in the air and you can even walk on it. As well as, climbing mountain to reach one of the biggest open-pit mines in Europe. We are happy to be able to experience them here in Romania, it was totally worth it!

Available all over the country. Read more about it: Romania's most stunning mines.
Nature
Personally, for us nature in Romania is supreme and must-see attraction of this wonderful country. Believe it or not, few other places in Europe can rival when it comes to the magical natural landscapes you can witness here.

If you are a nature lover, here you will find one of the highest biodiversity in all of Europe. This means that in Romania you can explore more landscapes, habitats, plant and animal species than on the rest of the continent.

Breathtaking trails for hiking in wilderness was one of many we loved to do here. To put it shortly it is truly a hikers' paradise! Half of the Carpathian Mountain range is situated in Romania. Many secluded villages near caves and virgin forests. Wandering through and exploring these unbelievable nature sites is the best way to enjoy nature in Romania as most hiking areas are only available on foot.

The Danube Delta – a UNESCO World Heritage Site or a birds' paradise is the largest wetland in whole country. If you are looking for different landscape than mountain trails this is the place to go. Gold sand beaches, jungle of canals, wild horses roaming around, lakes, lianas and full pack of mosquitoes – the Danube Delta is the biggest wetland in Europe.

Available in the south east of the country. Possible to reach only with a boat train!
Monasteries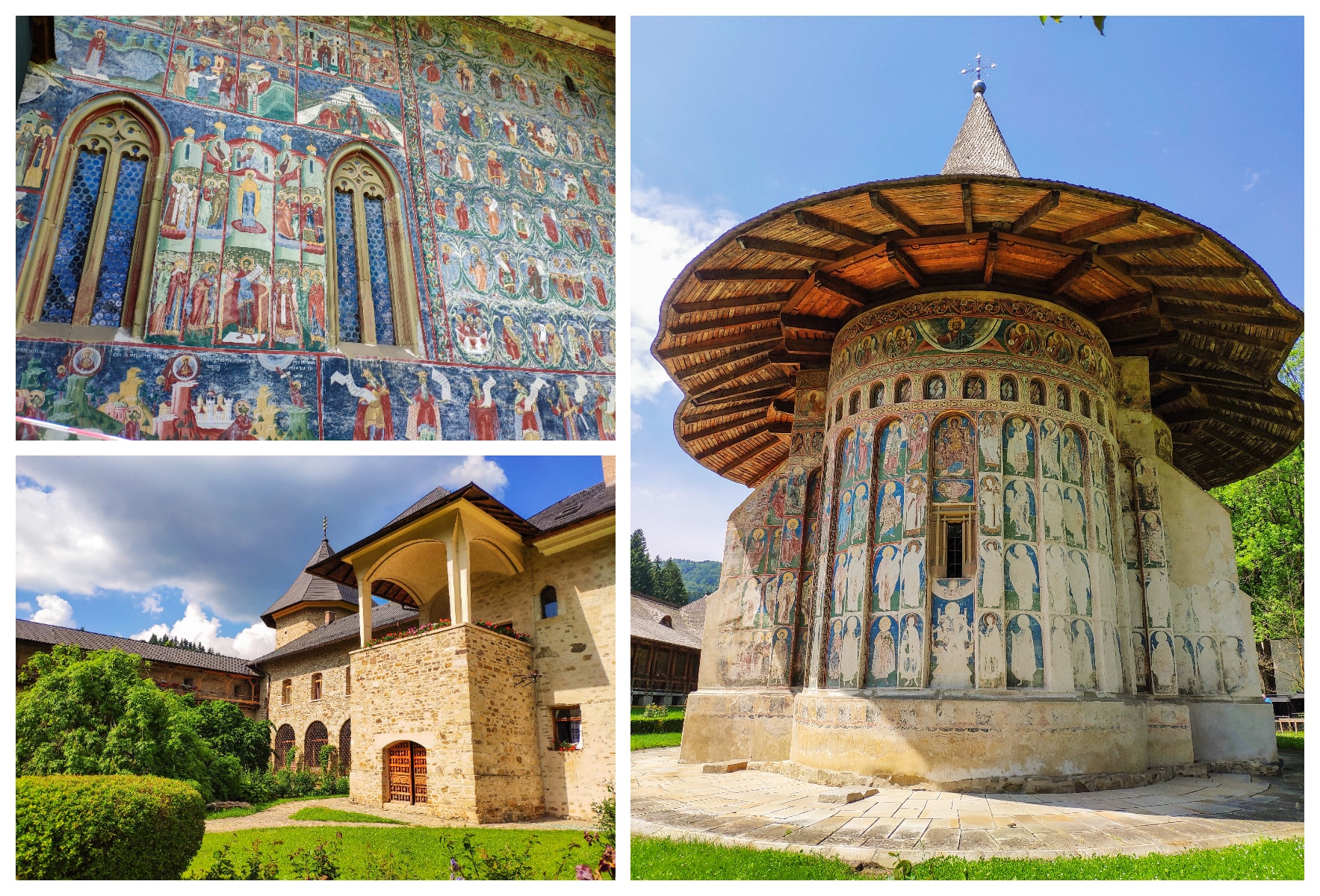 There are Monasteries in Romania which are on completely different level than most in the country. They are also called painted churches from Bucovina region. Some of them are included on the UNESCO World Heritage list. To be honest on our way through Romania we did not see many religious monuments which could compete with these fascinating and mesmerizing Monasteries.

Spectacular architecture and deep history made these sights very attractive to tourists. Therefore, in the most popular ones you will encounter as many people as in most visited places in the country and that is just. To find in our opinion the best Monastery in Romania read our bucket list: Sucevita Monastery, also Gura Humorului & Voronet Monastery.

Available in Bucovina region. During visiting hours.
Fortified Churches
Throughout whole country you can find many of these fortified churches mostly concentrated in central Romania. People used to hide their valuables and use it as forts during invasions. Spectacular Monasteries in Bucovina was not an exception, they were fortified and in some you could find Prince residency chambers.

The reason behind the need to fortify churches instead of building actual forts was Ottoman rule during which they ordered to destroy all forts inside the country. Therefore, if people need refuge they used to come to these fortified churches.

Available in central Romania. During visiting hours.
Castles
Castles in Romania are something special, not only because of lurking legends or famous books creating fiction stories, but for their spectacular and adventurous looks. We loved to wander and explore around these legendary like, fairy tale buildings. However, considerable number of Castles and fortresses in the region were built during rich medieval period. When you see them there will be no doubt about their purpose to be strong and formidable fortresses built to defend against invaders. While later some of them which were built in 19th century are outshining with their luxury and are full of European art.

Transylvania situated in central Romania has most concentrated presence of castles and fortifications. Due to Saxon presence for almost nine centuries region can now show off their unique cultural and architectural heritage. This was not overlooked and by UNESCO as most of the region masterpieces are included in World Heritage Site list. We believe you will find the one you like most!

Available only during visiting hours. Read more in: Romania'a Castles: from Legendary Dracula's to Fairy Tale.

Is there anything else you would like to visit while in Romania?

If you have anything in mind, please let us know and let's discuss it.

For more traveling tips subscribe to our newsletter!