Located between the Curonian Lagoon and the Baltic Sea lies spectacular Curonian Spit which deserves visiting while traveling around Lithuania. It is considered our national treasure that is very special to every Lithuanian. The place where winds caress the sand dunes, pine scents the breeze and amber washes up on beaches.

In this article we will give you a list of most beautiful places that you must visit and tips for traveling along the Curonian Spit National Park .
Juodkrante & Witches' Hill
You will find it interesting to stop in the village of Juodkrantė and wander around the Hill of Witches. An open air gallery which contains numerous wooden sculptures depicting Lithuanian mythological figures including devils and witches. Also Neringa, a beloved giant girl who is said to have created the Curonian Spit. Centuries before Lithuania adopted Christianity, the Hill was the main place for pagan rituals.

Our trip started quite early, we got on first ferry and at 7 AM we already were in Juodkrantė. The village was still sleeping and it was so silent with no one around. This gave some magic to hill, the morning sunshine playing in the leaves, singing birds, bugs making their own noises and rustle of trees that makes the Hill alive.
Cormorant & Heron Colony
Moving further along Curonian Spit you will encounter more and more wild nature. Close to Juodkrantė village you will find Cormorant & Heron Colony. Driving through there, the astonishing noise of birds will let you know, that you reached the one of Europe's largest colonies of cormorants and grey herons which is amassed in the forest near the village.

From the viewing platform you will see the forest taken over by thousands of birds, once green pine forest now transformed into a spooky dead wood due to the impact of the immense colony of birds. Cormorants here are regarded as invaders, but together with herons they created an amazing kingdom of birds worth to visit.
Grey Dunes
Grey Dunes (also known as the Dead Dunes) the most amazing natural element of the Curonian Spit. They are a memorial to the villages that once stood hare and are buried under the sand for eternity. Back to 17th and 19th centuries four Curonian Spit villages as well as unique areas of willow overgrowth habitats in the dunes or soils of the ancient forest were buried by sand. Strong winds in these dunes formed spectacular ravines and washouts.

We were alone in a completely deserted place, where silent whispering of wind, creaking grass and moss, and hot sun makes you feel like walking in Sahara desert. The view from the highest point of the path is breathtaking. You can see both Baltic See and Curonian Lagoon, also pine forests surrounding the Dead dunes. The best time to visit Dead Dunes is during the sunrise or sunset as photos taken at this time are going to be stunning.

We suggest you to visit this magical place sticking to the beaten path. It is a place where there should be from none to little error to sticking to the path. This helps to protect the dunes and any careless activity can cause a disruption of the natural landscape here. The point where you should enter the Nagliai strict nature reserve is on Smiltynė - Nida road (31 km).
Pervalka
Pervalka is the smallest village in the Curonian Spit founded by the villagers of Naujieji Nagliai which was buried under the sand.

The village distinguishes by it's architecture, authentic fishermen houses mostly painted in brown, blue or red colors. "The farthest from the world and the closest to the sky" - that is a local epithet for Pervalka, which is famous for its scenic nature, clean beaches and peaceful atmosphere.
Preila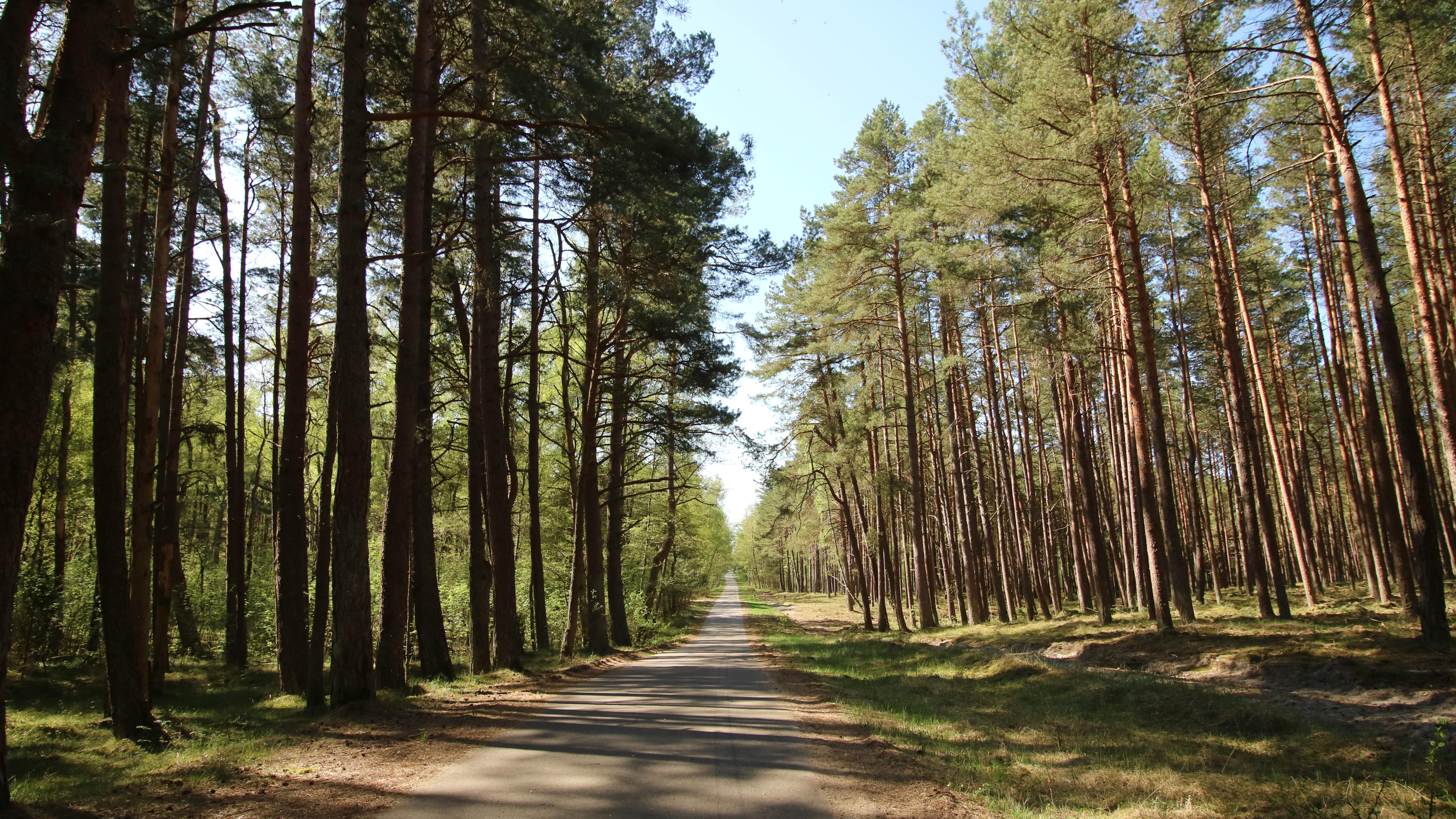 Preila small fishermen village located near Curonian Lagoon, between Goats Horn and Small Preila Horn. It is popular among people who is looking for a peaceful places not crowded by tourists.

Village has similar architecture to Pervalka, there are several fishermen houses survived trough the centuries. Preila as well as Pervalka was founded by villagers from Naujieji Nagliai as it was all covered by sand.

Around Preila you can find some interesting places like Vecekrugas (67 m), Karvaičiai (59 m) and Preila (53 m) hills.
Vecekrugas dune
The highest dune in the Curonian spit National Park Vecekrugas. The name of Vecekrugas dune originates from the Curonian dialect where vece means old and kruogs – inn, as it is said that once locals' favourite tavern stood at the foot of the dune. And now the entire 67,2 m dune is planted with short mountain pines. The roots of the saplings stopped the sand from moving and residents of the local villages could finally stop running from the sand and breathe freely again.

From this dune opens an inspiring panorama of valleys, forest, seacoast and profiles of the lagoon coast. If you look closely, you could even count the seven horns, pointing into the Curonian Lagoon.

We decided to take a walk from Preila to Vecekrugas Dune, which was a challenging idea. You will need to go trough sand, dry pine forest, and climbe couple hills. It is around 3 km hike starting from the very end of Preila. We do recommend to use bike trail which beggins in Preila - Nida road. Unles you want adventurous hike to the highest dune in Curonian Spit.
Nida
Driving further along the Curonian Spit, you will come to the fishermen village - Nida. Here you will find cheerful fisherman houses decorated with authentic and unique weathervanes right next to the magnificent dunes.

Sundial-Calendar is the most iconic Nida monument built in 1995 on the top of Parnidis Dune, which rises up to 53 m height. A circular platfrom representing hours and falling shadow of majestic obelisk decorated with runic characters serves as a clock. From Parnidis Dune wonderful views opens. Under good weather conditions, there is a possibility to see Vente Cape peninsula on the opposite side of the Curonian lagoon. By the way, it is the only place in Lithuania where you can watch the sun rising out of the water and again sinking into the water.

Furthermore, Nida also has a wonderful village architecture, museums and weather wanes which you must see before the Sundial-Calendar or after. We do recommend to start from Nida Port located in Nagliu str. 14 and take a walk along Curonian Lagoon. O the way you will find Fisherman's Ethnographic Homestead, an original house build by fisherman once lived here and traditional fishing boats laying near by. Going further you will reach Weather vanes Exposition, interesting seacoast country folk ware, each of them tells different stories about hard but interesting life of fishermen, creativity, love of nature beauty.

Good luck planning your trip!

Is there anything else you would like to visit while in Lithuania?

If you have anything in mind, please let us know and let's discuss it.

For more traveling tips subscribe to our newsletter!