Observation towers are probably one of the sites which has highest number of visitors in Lithuania. While traveling through various parts of Lithuania, we visited many beautiful places and in special ones' we got to climb in to the towers or viewpoints.

According to official data there are 30 registered observation towers, some of them are smaller and some of them are really high varying from around 10 till 36 meters. Additionally, highest tower will be finished constructing in Birštonas on May, 2019 and will reach even 45 meters height.

At first glance it looked like a simple task to visit them all. However, only recently we have accomplished this goal! Including as many observation towers as possible to your trip route is the way to go and we highly recommend it. Why? Firstly, most of them are located in sweet spots of Lithuania. Secondly, they are free of charge. If you wonder which observation towers are the most stunning and when it is best to visit them, you came to the right place.
Kirkiliai observation tower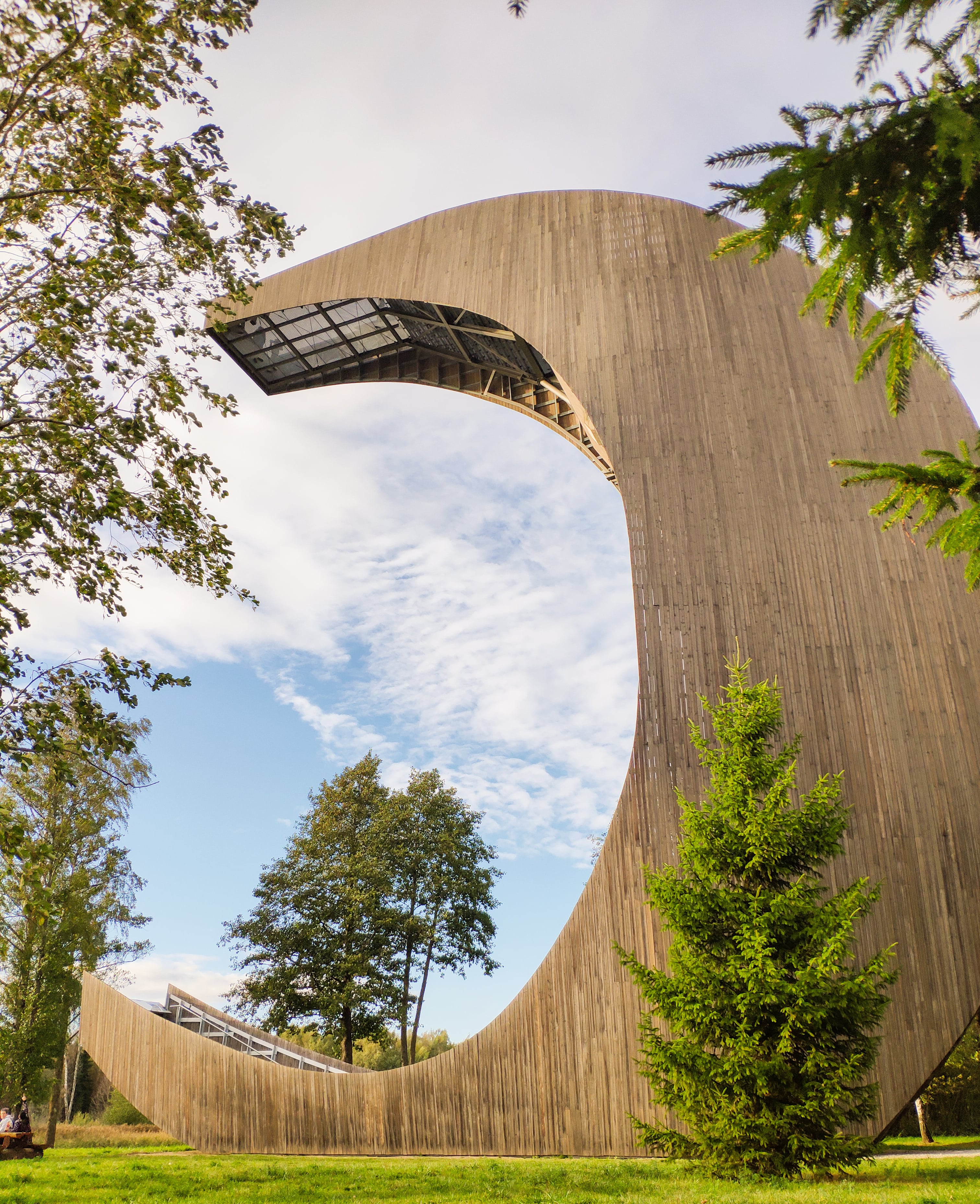 Interestingly shaped tower looks like either moon or a boat. It is located in Biržai, this town is also famous for sinkholes and you can find around 30 of them near the tower forming lakes with little islands. It looks magical, especially when whether conditions are special, those lakes start to shine in different colors.

Location: 56.247821, 24.690785
Šiaulės observation tower
Šiaulės area observation tower located in Tytyvėnai regional park near Šiaulės hill. The most interesting feature in this tower is two simultaneous staircases leading to the top. From the platform you can witness amazing scenery of the surrounding hills. We think that the best time to visit this tower is in summer or late spring because of blossoming fruit-trees.

Location: 55.645554, 23.419447
Observation tower of Anykščiai Silhouette tree trail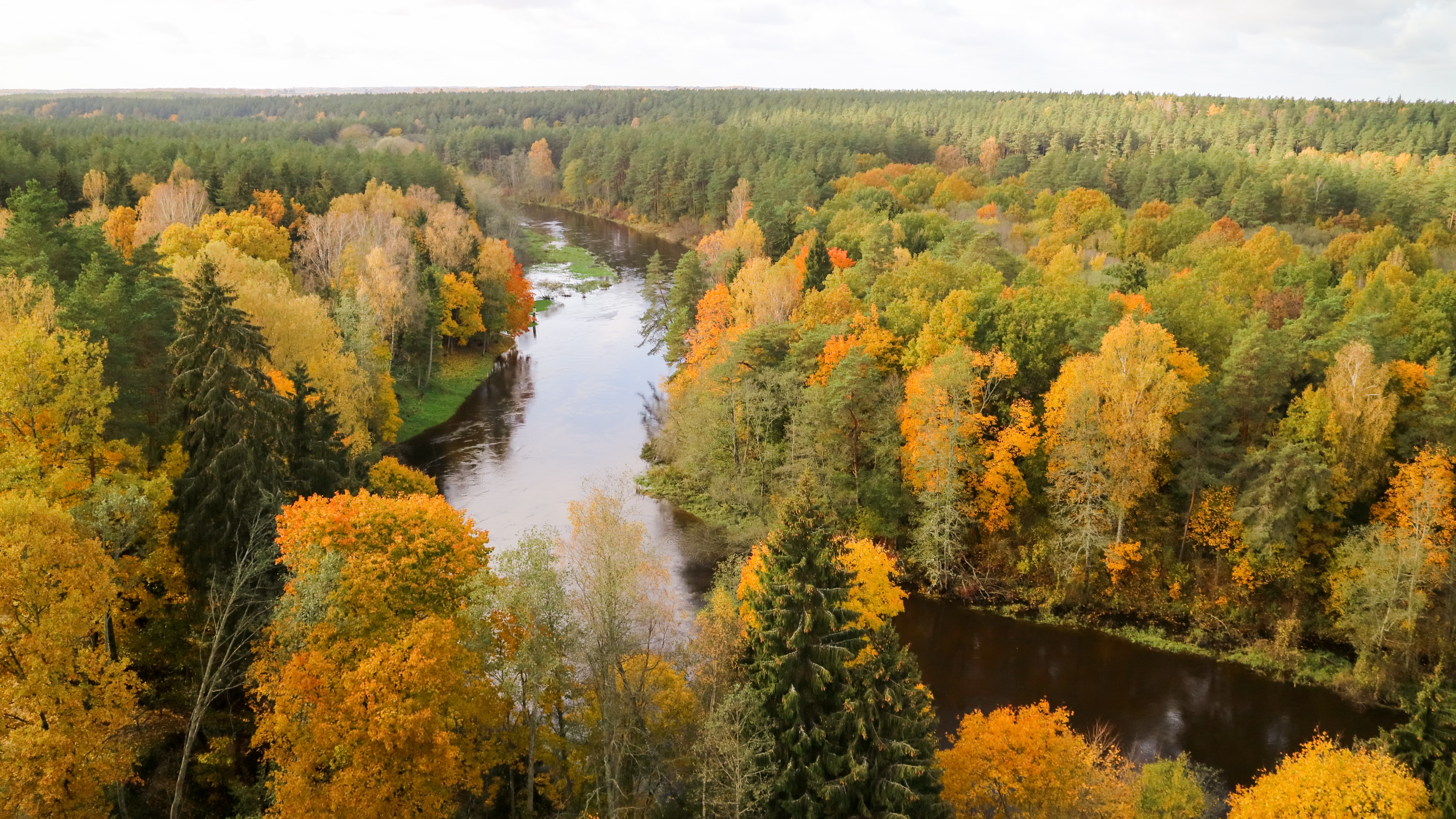 Here you can get two in one! Together with one of the highest observation towers there stands a track walking through the top of the trees. From the top you can witness magnificent valley and bends of Šventoji river. On the track you can find many information stands which will provide information about surrounding nature, trees and the whole ecosystem. We found it interesting and recommend visiting it during autumn months!

Location: 55.485519, 25.060554
Bijeikiai (Rubikiai lake) observation tower
Observation tower is located near Bijeikiai castle hill in the outskirt of Anykščiai Regional Park. From the top you can see Rubikis & Dusynas lakes. We suggest visiting during summer time.

Location: 55.485534, 25.261263
Puvočiai observation tower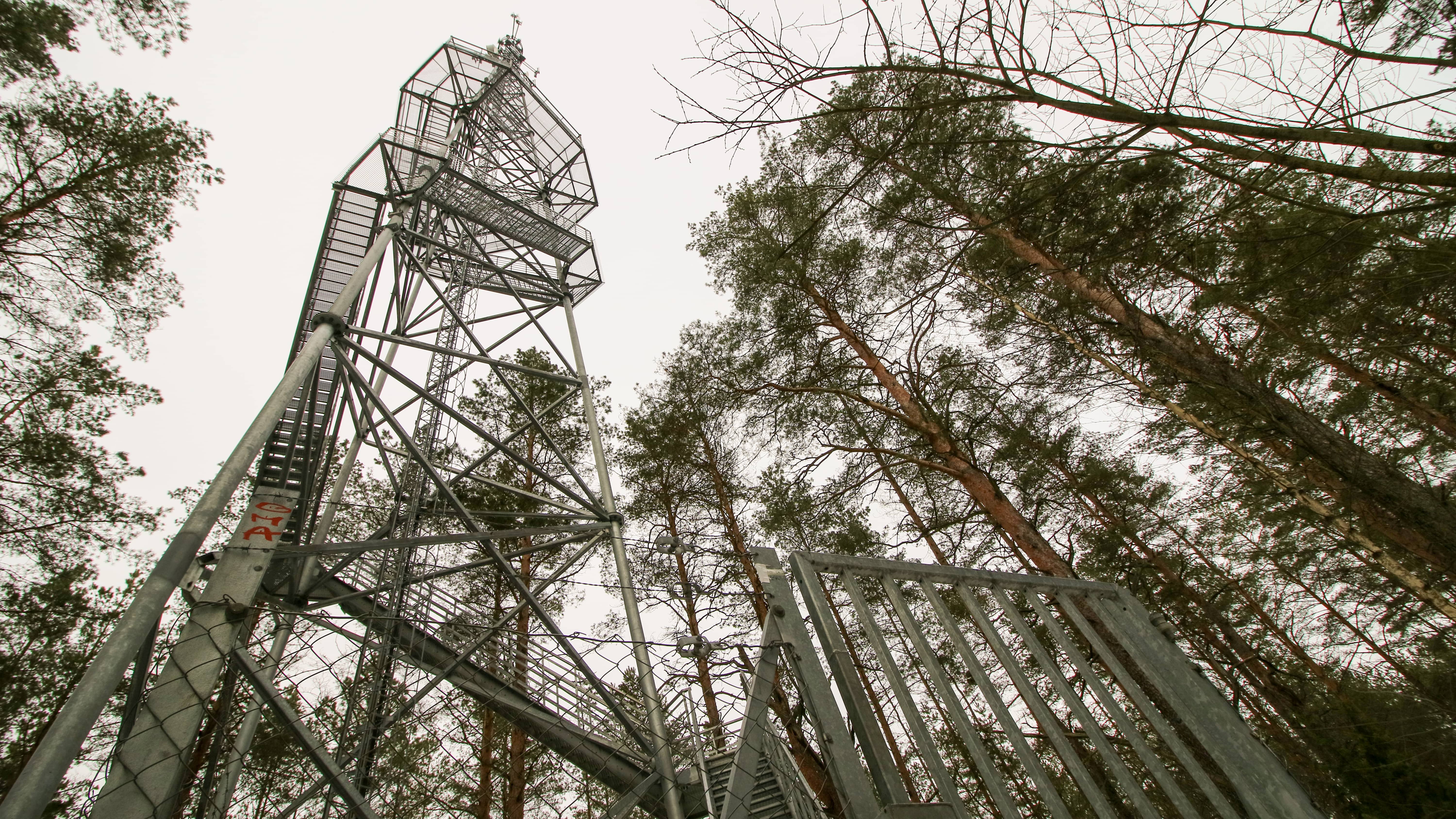 Clearly, one of the scariest observation towers we climbed. On top of the wired fences surrounding the tower, climbing and walking on top of observation platform does not feel safe at all, especially when you feel stronger gusts of wind. Never the less, the view from top is great and you can see Varėna forests and Puvočiai village.

Location: 54.114211, 24.309309
Krekenava Regional Park observation tower
You can find this tower on the edge of Krekenava regional park where the entrance and tourist information center is located. From round shaped platform which reach even 25 meters height we witnessed not only part of Kekenava Regional Park but also beautiful Nevėžis river valley.

Location: 55.551957, 24.105488
Mindūnai observation tower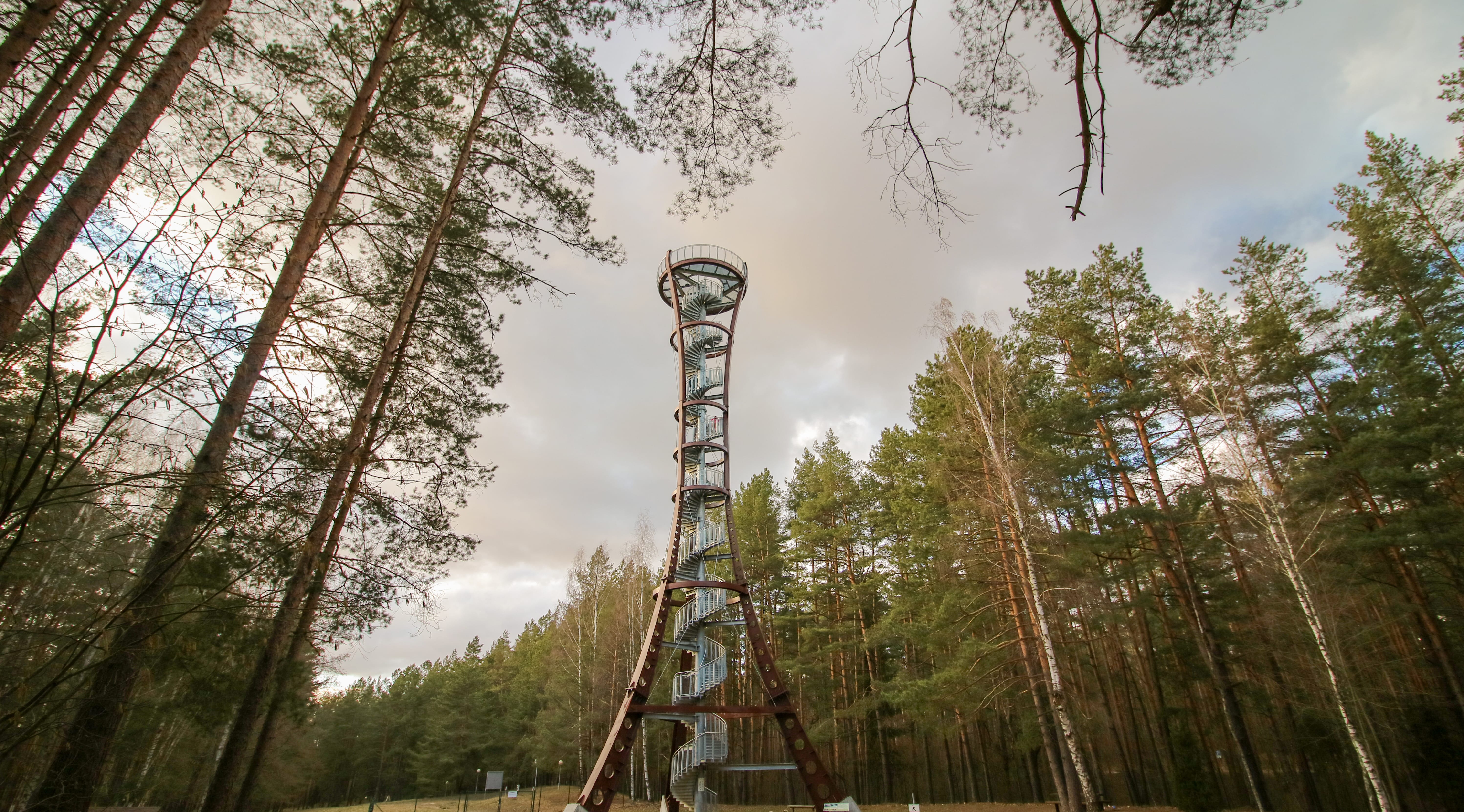 The tallest observation tower in Lithuania we climbed until the opening of Birštonas tower. After climbing 231 steps and reaching 36 meters height you can find spectacular view around the Labanoras forest, Blatieji Lakajai and Siesartis lakes. For us it was the tower which we visited more times than any other. We found the area most beautiful in autumn, when whole area is covered in cheerful autumn colors.

Location: 55.219253, 25.560938
Sartai lake (Baršėnai) observation tower
Sartai lake or sometimes even called Baršėnai observation tower is almost one of the oldest and highest in whole Lithuania. It was constructed on year 2006 and is made from metal. Even though its height reaches around 33 meters, we found it not too scary to climb due to its solid floor and the view from the top was amazing!

Location: 55.840982, 25.838578
Kamanos observation tower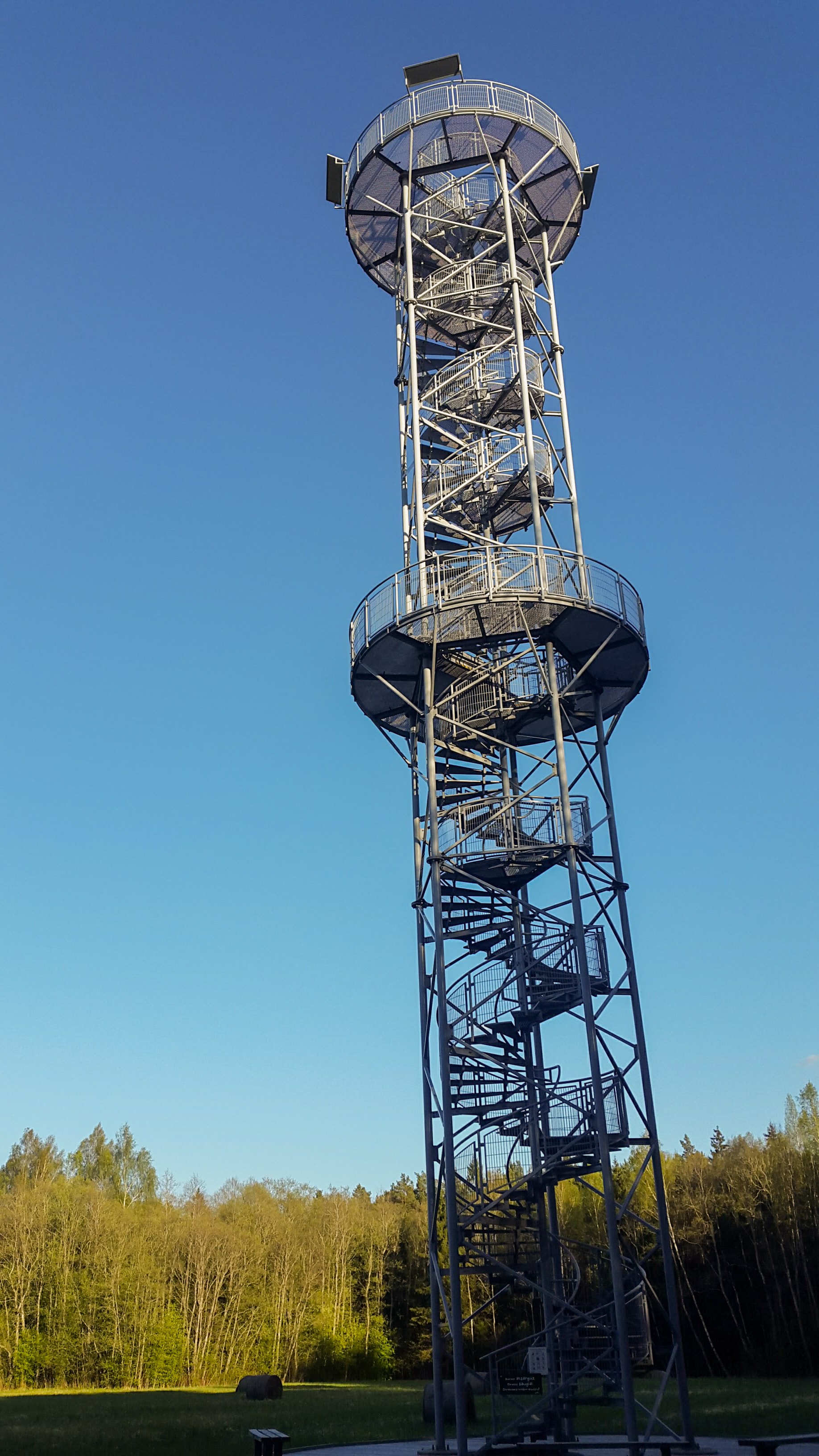 Visiting this special tower was extraordinary. Probably because of great company and the fact that it is not only the tower what amazed us, but the nature surrounding the reserve itself. There is However, before visiting you should know that when going to this magnificent area, you must be accompanied by an employee from Kamanai state nature reserve. Excursions are for groups assembled from 1 to 10 people price is 20 euro and from 11 to 20 people price is 40 euro. And you need to book in advance.

Location: 56.31316, 22.65173
Merkine lookout tower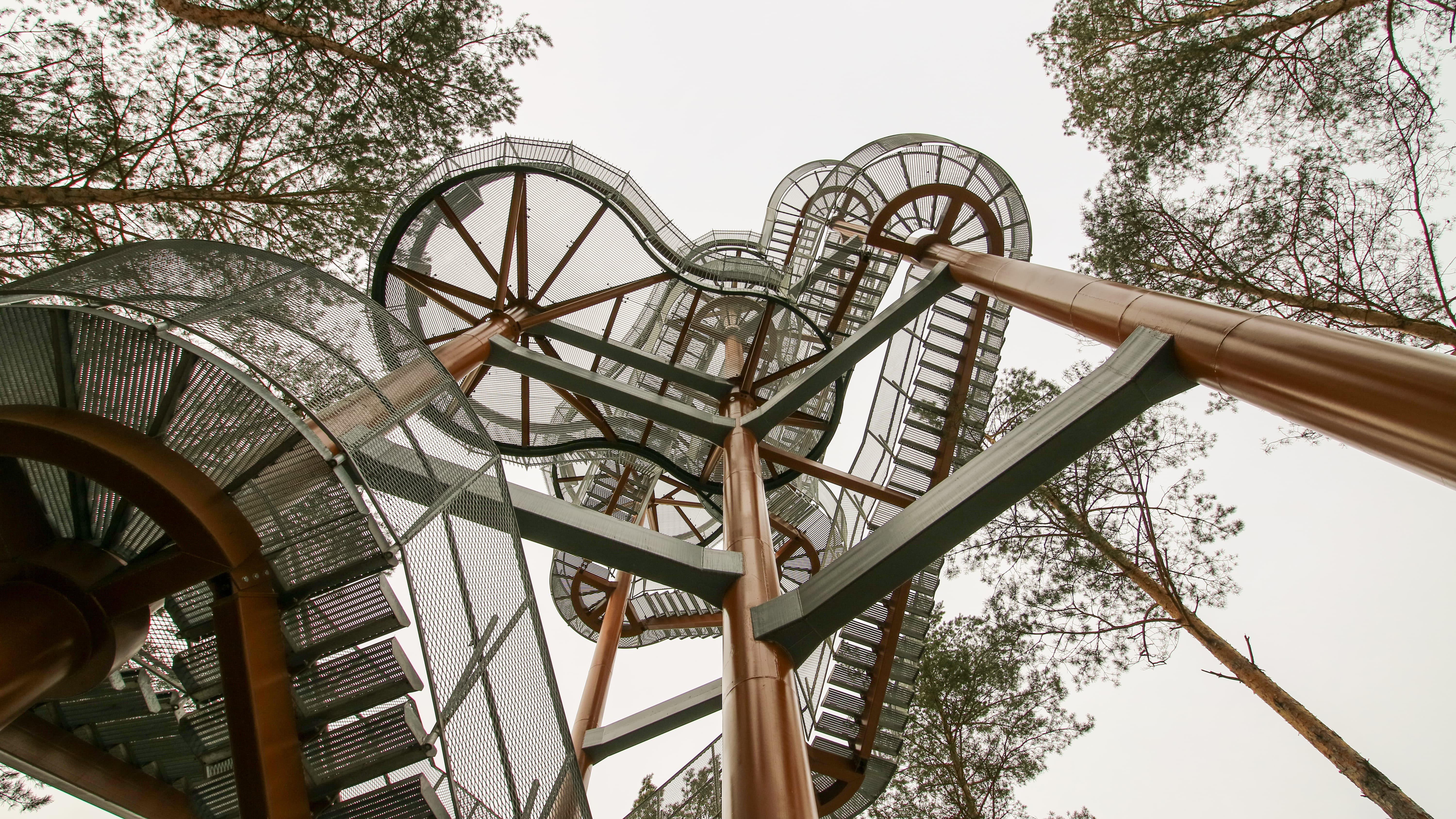 This amazing tower you can find in Dzūkija National park, Mekine town. This tower reaches 26 meters height and has different style than most of the other towers which we enjoyed. And when you get to the top, you understand that it was worth it! Panorama and river junction of Merkis to the largest Lithuanian river are both extraordinary.

Location: 54.163752, 24.174738
Rumšiškės observation tower
This was our first observation tower that we climbed together seeking to accomplish our goal to visit all observation towers in Lithuania. The tower is located near Kaunas lagoon and to get there you need to enter the territory of the Lithuanian Folk Museum. Which is a huge bonus, as you get to explore vast majority of Lithuanian cultural heritage in one place. We highly recommend this, even though it costs, the experience is priceless (entry fee 3 euro).

Location: 54.859299, 24.193396
Juozapinė View Tower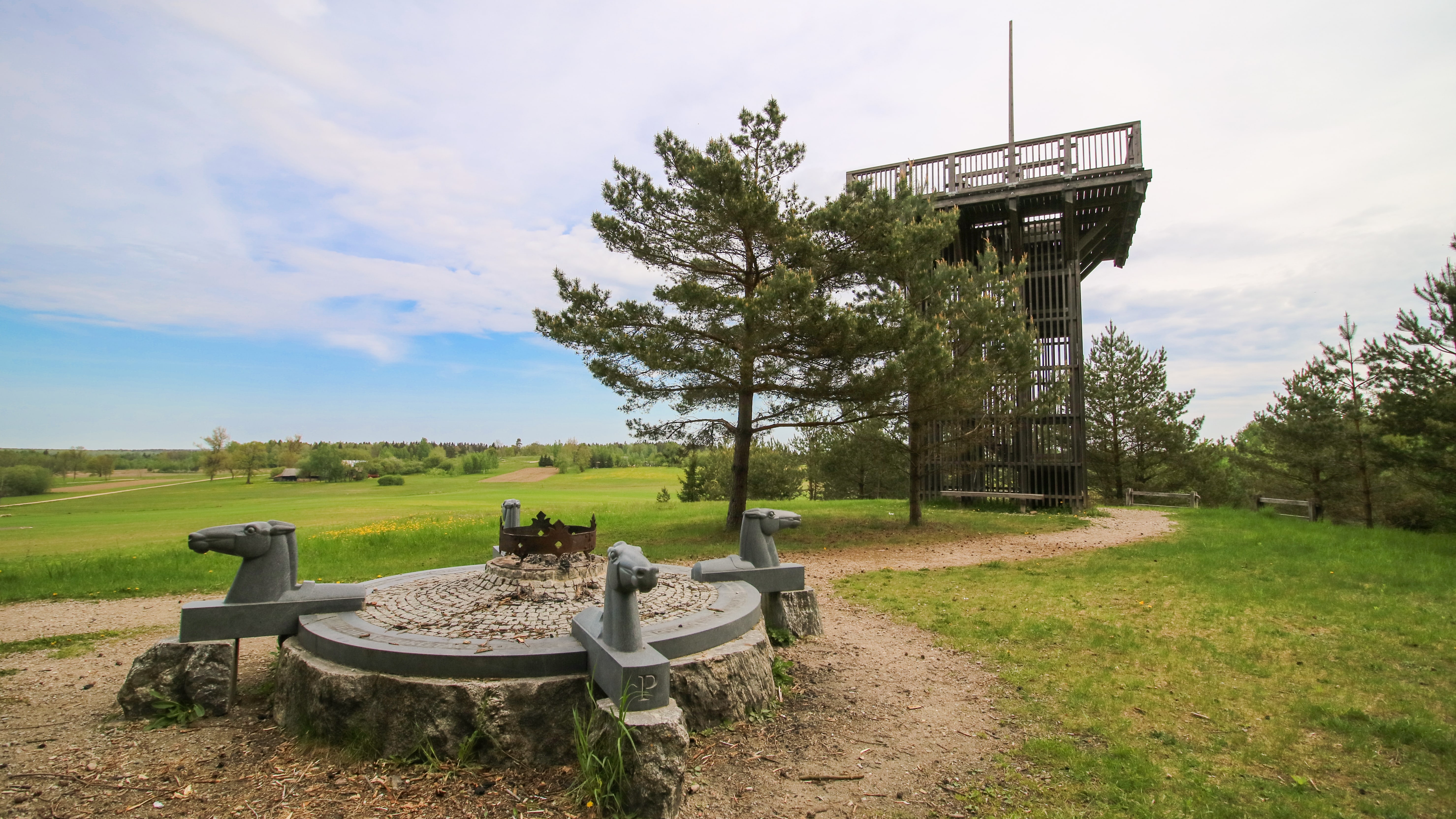 Last but not least, Juozapinės View Tower which is located on the highest hill in Lithuania elevated around 294 meters above sea level. We visited this viewpoint last just before the start of our trip around the world. The tower reaches only 10 meters height, however, when you reach the top, you also reach the highest place in whole country and for us is one of the things we do. It is located not far from Medininkai castle, thus, if you decide to visit its two in one.

Location: 54.52944, 25.63444
Birštonas observation tower (Under construction)
This is the tallest observation tower in whole Lithuania, with its platform reaching 45 meters and the whole tower reaching 55 meters height. Tower was designed to continue defense castle and church tower traditions. After reaching the top, a unique scenery will unfold including a magnificent loop of the largest Lithuanian river – Nemunas. The view is amazing, and we highly recommend visiting this site during summer time.

Location: 54.603269, 24.014371

Good luck planning your trip!

If you are looking for not so "Mainstream" towers check out our "Often forgotten observation towers in Lithuania" article.

Is there anything else you would like to visit while in Lithuania?

If you have anything in mind, please let us know and let's discuss it.

For more traveling tips subscribe to our newsletter!