Odessa – a port city situated in southern end of the country, famous for its beautiful beaches, endearing people and most importantly port. City is visited by both Ukrainians and people from abroad, they tend to come here in summer and spend their time at the beach. In this article we want to share our guide of where to go and what to do, thus, if you are looking for a great recommendation which beach to choose while in Odessa, this article is for you.

Even though city is relatively small it has a lot of excellent places where you can try local cuisine, visit a majestic beach or investigate beautiful 19th century architecture and spectacular harbor. While on your stay in Odessa, you must visit these places mentioned below.
Local cuisine & drinks in Odessa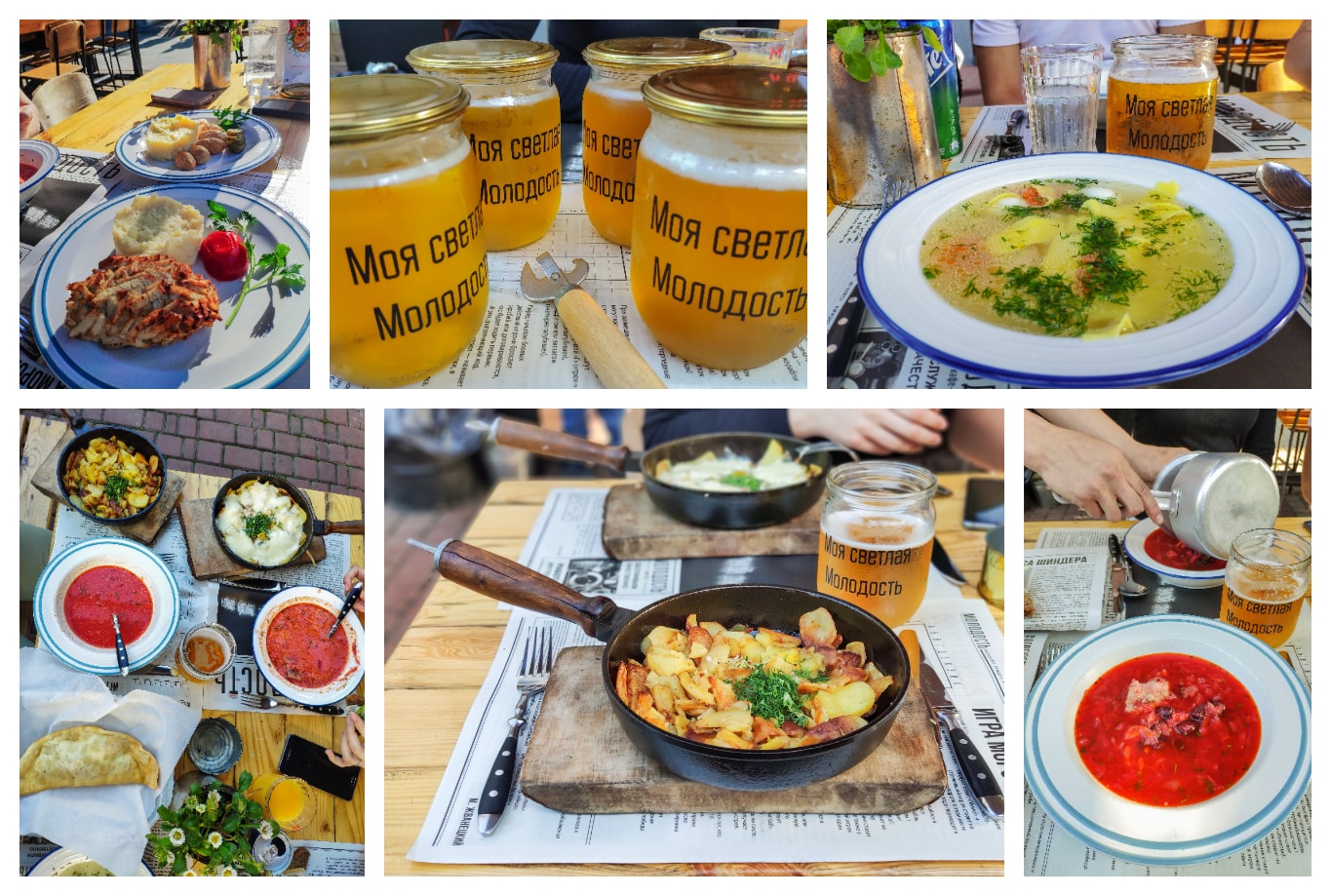 "Molodost" – a restaurant situated on Hretska street in the heart of Odessa. While visiting we had a chance to enjoy the local food and beverages. However, the most interesting part was delivery of the food itself. The soups were delivered to us after plates using small pots. The local craft beer was inside jars which you need to open yourself with an opener. I do not know if we were so hungry or the delivery of the food amazed us so much that we actually loved the food there and would highly recommend for anyone to visit this place.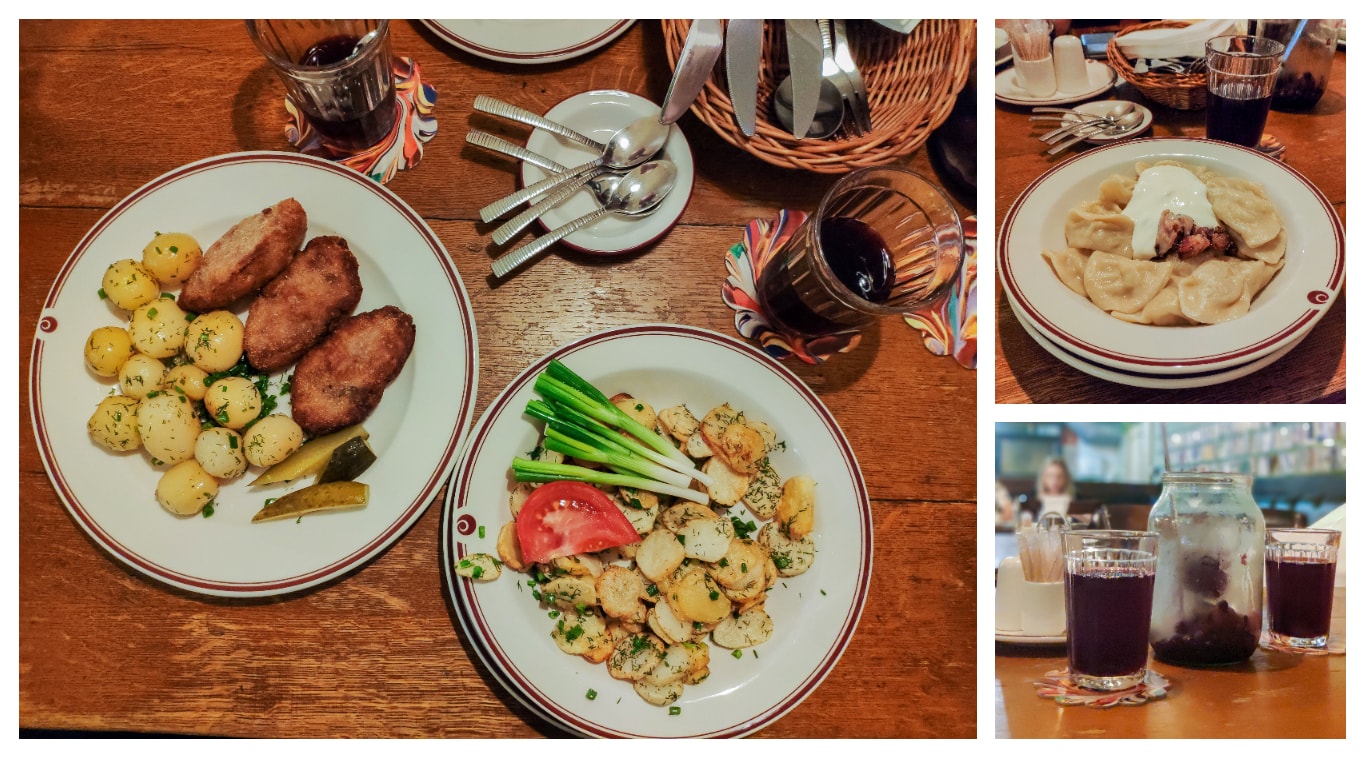 "Kompot" – another restaurant situated not far from train station. We believe it is part of a chain of restaurants so if you go to a different place it can be different. Neither food nor delivery did not leave such an impression as in "Molodost", however, it was nice price and quality ratio. It sounds ironically but especially we liked cherry Kompot.
"Kumanets" – last in our list, nevertheless, poses one of the best interiors of a local food restaurant we have seen through whole country. The food there is also good quality, however, as everything is so great there and it is located right next to the City Garden, it is overwhelmed with tourist. As long as you are fine with that, it is a must visit place in Odessa.
Beaches in Odessa
Most of the city's well-known beaches are located near the old town of the city and is usually overcrowded. Most of them having lots of bars and restaurants right on the beach where you can grab something to eat, drink or rent a sun lounger. A lot of locals said that they are avoiding these beaches and driving further away from city center. However, there are couple exceptions which you can find near city center. This benefits when you have little time or do not possess a vehicle on your trip. We encourage our readers who desire more privacy to investigate more before coming to Odessa and enjoy the pleasant vibes of the city. More info in our latest article – Short Guide to Find Personally the Best Beach on Odessa.
Old town vibe, Architecture, Culture, Attractions and most importantly Harbor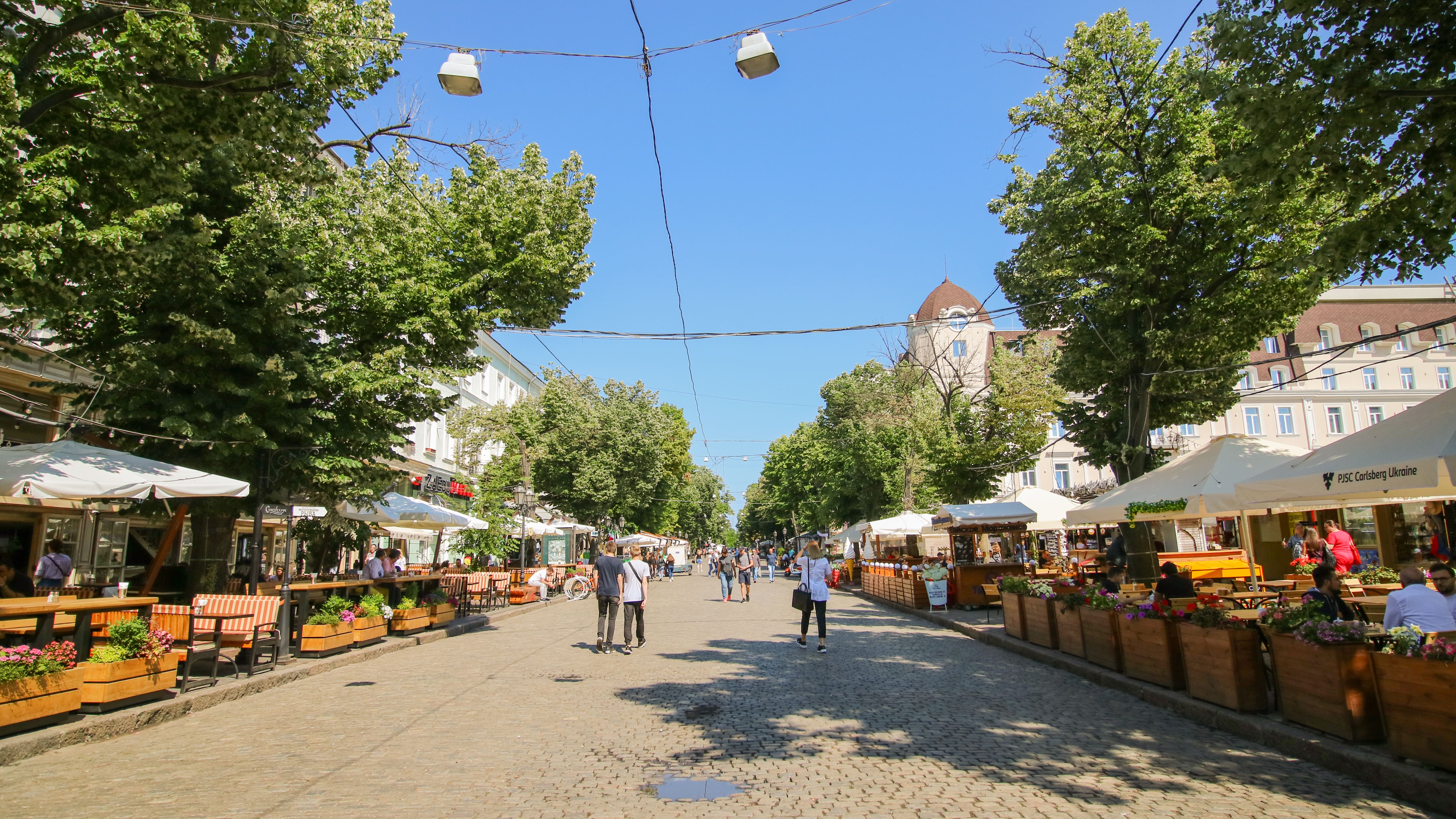 Old town & City Garden. Odessa was founded in the end of 18th century, however, it holds much longer history within. There are discoveries of ancient Greek city, as well as, Italian fortress which was once reconstructed by Turks. It does not matter from which direction you look at Odessa it will always stay a port city which became the largest in Ukraine due to geographical location.

Coming from port, you can use Potemkin Stair to reach the Old Town as it is located comparatively high above. The stairs link the port with the Primorsky Boulevard which wide alleys begin at the Archaeological Museum and stretch for several kilometers to the Vorontsovsky palace. The palace is considered the center of the Old Town and is now under reconstruction.

While on our stay we enjoyed exploring the main bar street which is situated near City Garden and the Garden itself. Both noon and evening, the City Garden is lively, full of people who are here to spend some quality time with either their family or friends
Opera and Ballet Theater. The Theater was completely and partly destroyed couple times by fire and its complete restoration of the facade and interior was finished on September 22nd, 2007. Then the Odessa Opera House was reopened once again, no less solemn than the first time. In the exterior you can witness a lot of Austrian influence as Viennese architects were involved in reconstruction. The uniqueness of the Odessa Opera House is its acoustics. A whisper can be heard in the hall, which houses 1636 seats, very well in any part of it. It is a building of majestic beauty and we enjoyed investigating every detail we managed during short time while we were in Odessa. Definitely a must see building in Odessa if not whole Ukraine.
Darth Vader Monument. The Force has been awakened in Odessa, Ukraine! Couple years ago, after new legislation (the "decommunisation" laws) came in force local artist transformed old sculpture of Lenin into Darth Vader. "He was supposed to bring balance to the socioeconomic forces of industrialized society, not leave them in darkness! But we all know how that turned out" author said. Ukraine is the only country in the world holding a monument for famous Star Wars character. Both of us are fans of "Star Wars" sequel, thus, we locked this monument as a must see while in Odessa. Even though, it is quite hard to find it at first as it is situated in a private property of a company without public entrance to the statue and in addition it is quite far from the city center on the outskirt to be exact. Nevertheless, we were patient enough to walk around and ask every local about where we can find this hidden entrance to the monument. Finally, after couple minutes we got in! Two security guards were laughing from our desire to see the statue while opening the gates to the property. It was worth it!
Amusement Park. For us Amusement Park was like a time machine. A place which takes you at least 20 years back into the past. It reminded us our childhood as the attractions were very similar if not the same which we tried 20 years ago. Nevertheless, they are lively, especially fun to come here in the evening when all the lights shine bright and people gather from all over the city to see Odessa from above in beautiful eye. However, we must admit that there are only couple attractions if not less which would catch your interest.
Odessa Harbor. As we mentioned before, Odessa is a port city. It is actually the biggest harbor in whole Ukraine. In its port every day are welcomed cargo ships together with cruisers holding thousands of tourists on board. It is vital for city's prosperity and development. Therefore, you can see that it is well taken care of. It is interesting to watch the harbor while it is operating during the day from the upper town while sitting in the park.

Is there anything else you would like to visit while in Ukraine?

If you have anything in mind, please let us know and let's discuss it.

For more traveling tips subscribe to our newsletter!